Astralphoenix kindly gave us a link to a newspaper article with a photo of the Ghost of Maid Marian.
Click here to read her post and the link to the newspaper.
AP
I captured the photo to post here as our very first ghost pic. I would like to discuss our thoughts on this.
Do we think it is Maid Marian?
How did they come to the conclusion it was her?
Is the photo real or fake?
I can actually see more than one entity in the picture, can you?
I'd love to read your comments.
Here is the photo: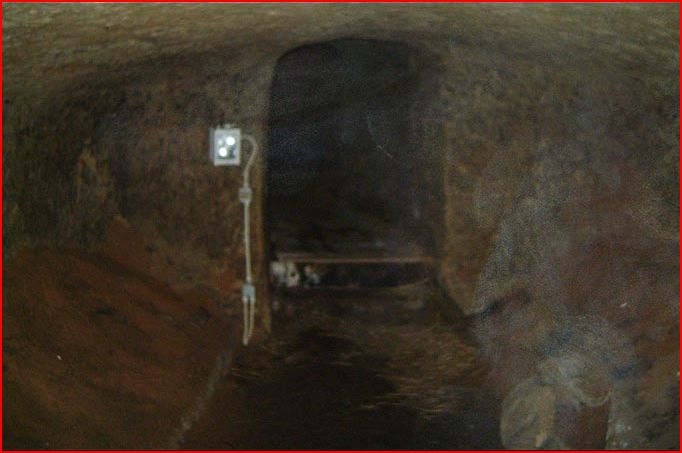 If you don't want to follow the link to the newspaper I will post here what the newspaper reads:
COULD this be the ghost of Maid Marian?
This willowy image of a woman sitting down was captured in the medieval dungeons beneath Nottingham Old Court House.

The historic building is now a museum and its caretaker Chris Sole got more than he bargained for when he took a few snaps.

Chris took his camera to the court's old cells after hearing mysterious sounds of doors slamming in the empty dungeon.

When he checked his photos he saw the floating image of a woman.

Torture

Shocked Chris said: "I was just pointing the camera and snapping away, the cave dungeon was pitch black until the flash went but I didn't notice anything at the time, but I was really shaken when I realised what the camera had picked up.

"I hear bangs, doors slamming, I even saw a fire door open all by itself, I'm constantly on edge when opening up.

"The amount of turmoil, torture and suffering that has gone on down there doesn't bare thinking about."

The museum's chief executive Tim Desmond said: "It is highly likely that the network of caves at the base of the building were used as dungeons in the time of Robin Hood and as the site was then the Sherriff of Nottingham's Hall and Gaol.

We like to think that this apparition is Maid Marian waiting for Robin to come and rescue her from the Sheriff's evil clutches."

The caves area is a notorious hotspot for unexplained activity such as stones flying through the air, foul smells, retching and groaning noises and people even report getting pulled and pushed about.

_________________
To the believer, no proof is necessary - to the skeptic, no proof is enough!
You can't die for the life of you - Gordon Smith